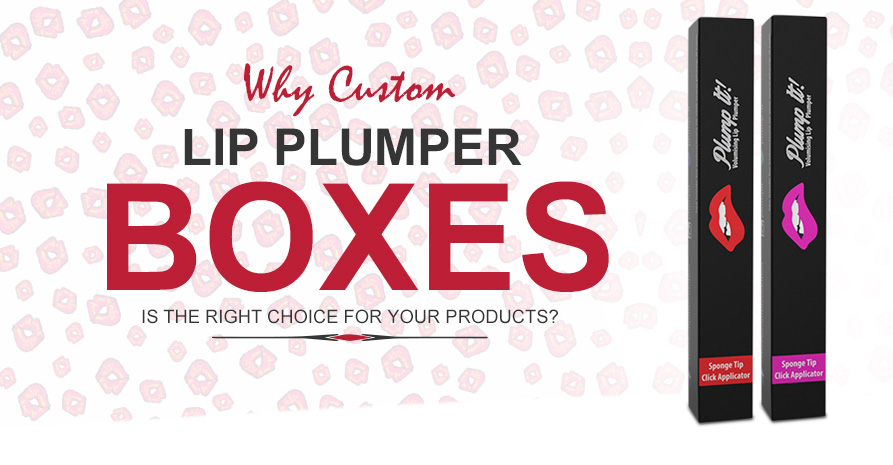 The competition among cosmetic manufactures is increasing day
by day and has resulted in a greater demand for personalization in packaging. To be on the top, every manufacturer tries to
get a packaging which is flexible, attractive and complements all the market
trends. Many makeup items such as Lip products needs an extra though for
packaging to get the women's attention instantly. Here is how you can create tempting lip
plumper boxes to stir your customers' interest in your product.
Custom Lip Plumper
Boxes Are Fit For All Styles and Shapes
The first and foremost advantage of getting custom packaging
for your product is that you can get multiple shapes of the boxes such as if
you lip plumper is in tube style or in a container, you can get custom tube lip
plumper boxes, foldable boxes or trays to hold multiple sticks. These are made
from Kraft, Cardboard or Corrugated material with the right thickness (12pt,
14pt, 16pt, 18pt, 20pt, 22pt, 24pt, 26pt) so that the product stays safe from
damages and UV rays when they have direct contact with sunlight.
Give Product an
Original and Attractive Look with Printing and Finishing
Modern printing such as offset and digital printing are used
to make the product's packaging more attractive. You can get HD images or captivating
themes on the packaging to make them more noticeable. These are personalized in
many ways to give the brand new identity in the market.
Give Your Product a
Mesmerizing Look
Give your product a more mesmerism look by getting custom lip
plumper boxes to help your product in a distinct but captivating way. This is
one way to make your brand stand out in the crowd. Custom Lip Plumper Gift Boxes is another way to make your product's
packaging more eye-catchy. Special gift packing with the finest finishing and a
ribbon will make the buyers to purchase them without giving a second thought.