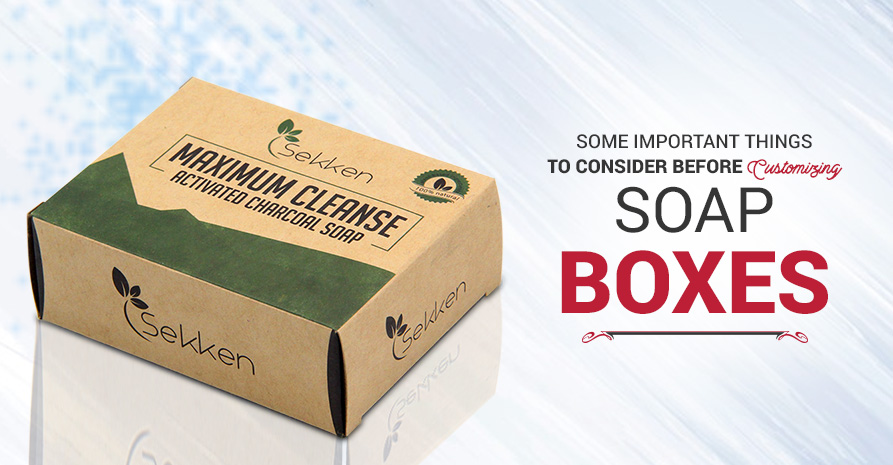 Soap is a basic necessity
and is always in demand. Top soap manufacturing companies in the USA have
already made their market place, and they have a good reputation around, but
for the new manufacturers, it is quite difficult to bring their products into the
competition. These companies use many marketing strategies and on top of all is
the packaging. Yes, it's the packaging that makes all the difference. If you
want to make your soap bars noticeable on the retail shelves, follow this guide
to make creative custom soap boxes.
Eco-friendly options:
With increasing environmental
awareness among customers, they prefer products with eco-friendly packaging. It
creates an image in the mind of customers that your company is socially
responsible and use a material that is easily recyclable. You can use Kraft
material to maintain a brand image. Kraft material is useful for soap bars
because it doesn't contaminate with the product and keep them safe from
frequent changes like temperature and humidity in the air.
Tray and Sleeve Style:
A customer will be able to
see the product just by sliding the drawer part smoothly outside to whiff the
beautiful scent of the soap bars. This wrapping style is just not just
user-friendly but help to represent the product in a creative and stylish way.
Usually, cardboard or Kraft materials are used to create such type of boxes.
Cost-effective Packaging Solutions for your soaps:
It's important to have
custom packaging for your products because it's
not only protected and preserve them but also make them presentable
while placed on the shelves. From small size to large size, all types of bars
require creative packaging and you can fulfill this demand through custom printed soap Boxes. You can get
your logo printed in a beautiful color scheme without exceeding your budget.
These boxes are cost-effective and offer secure packing of your products for
safe shipping purposes.