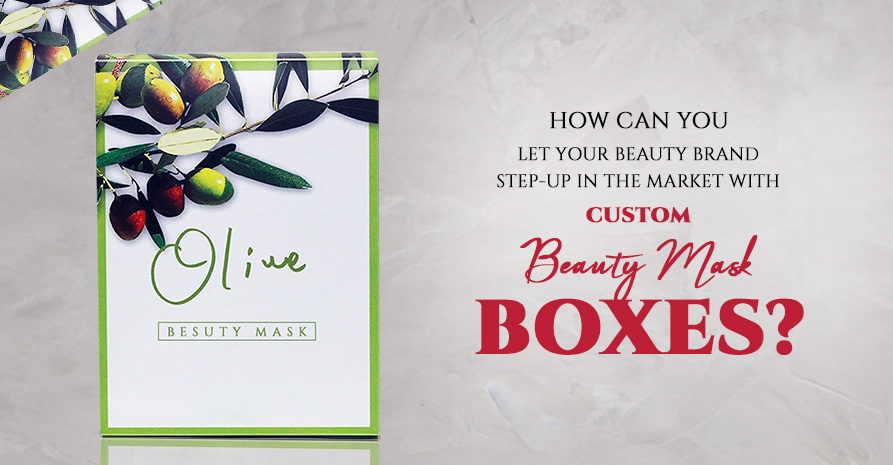 Displaying your cosmetics in
an enticing manner motivated the customers to buy your products in seconds.
Though packaging matters for all the things when it comes to cosmetics, you
have to go an extra mile to grab the attention of your targeted audience
towards your brand. Cosmetics including scrubs, lotions, make up items, beauty
masks and perfumes which are directly applied to the skin demand a secure and
safe packaging. A manufacturer needs to create custom beauty masks boxes to make the product a quality symbol in
the market.
Prioritize the product's safety for the best unpacking experience of a
customer
All material types have
their own features, but Custom printed
cardboard beauty mask boxes are widely used as they provide masks strips extra
protection and keep them moisturized until unpacked by a user. These boxes are
made by using the right thickness of the material so that they just not keep
them moisturized but also save the masks strips from melting at a high
temperature.
Entice your customers with pro printing and labeling
A sensitive customer will
even spend hours to find the right beauty mask for their skin, but you can make
them buy your brand in seconds with attractive and professional packaging. Custom skin care beauty mask boxes with
useful data and logo printed on them will catch the attention in the first
sight. Your labeling should be good
enough mentioning all the pro and cons (for sensitive skins), how to apply and
how long it should stay on the skin to give a professional outlook. The customer won't even give a second thought
about your product.
If you are manufacturing beauty
mask products and want a different outlook for the beauty masks boxes or other
products, CP cosmetic boxes will help you get the best quality custom Skin Care
Beauty Mask Packaging Boxes in your desired shapes, sizes, color, and designs. Let us know at sales@cpcosmeticboxes.com if
you need any kind of custom cosmetic packaging boxes in the United States.