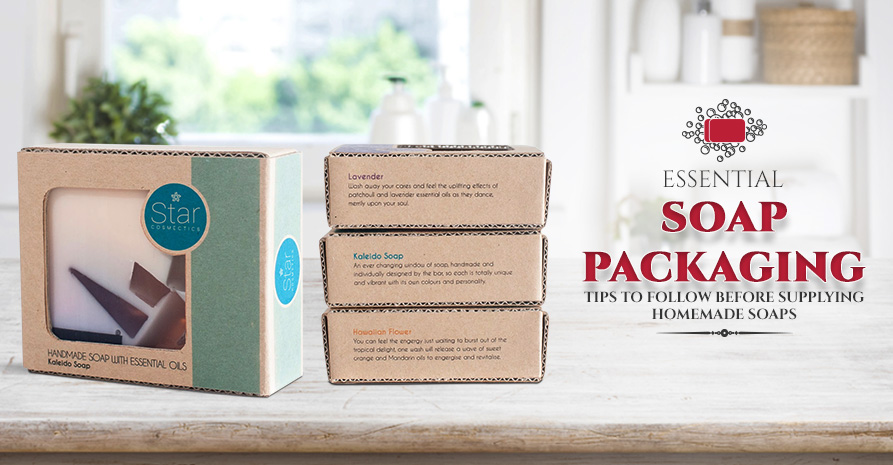 You have made the best homemade
soaps by using your secret recipes and now thinking about what to do next?
You want the world to know that you make soaps so that more and more people get
to know about your brand. So what's the best way to elaborate your product in
the market? Either you are trying to sell them in stores or shipping a large
quantity, secure or elegant packaging is the most appropriate tool to do
that. These are some tips you'd like to consider to make custom soap boxes
before supplying your handmade soaps.
Considering Hot and Cold Temperatures
To ensure the safety and quality of your homemade soaps, you need to consider the packaging material because if the temperature is high, you may want
to take extra precautions to save the products from external harms. You can use
corrugated, Cardboard or Kraft materials for this purpose but make sure the
thickness of the material should be enough to save your soaps from extreme
heat. Kraft material is one of the best options for this purpose as it does not
only save them from contaminations but keep the heat sensitive items protected
during supplies. It is also eco-friendly
and people these days are preferring products with eco-friendly packaging.
Use die-cut window
options for soap packaging
One best and easy way to keep your soaps secure is to drop
them into boxes of appropriate sizes and shapes. Of course, you have made bars
of different shapes and sizes, and they also weigh different so you can make
boxes like Kraft oval soapboxes for
oval shaped soaps.
You can get custom wholesale soap packaging with a die-cut, oval or triangle shape. It does not only look professional but buyers
can also see the color and can smell them from outside.